Established 1881
Since 1881, Willis and Sons has been serving the heating, cooling, and plumbing needs of south central Ohio. Willis and Sons, a locally owned company, maintains a highly trained and thoroughly dedicated staff, excelling in plumbing, HVAC, mechanical pressure piping, and electrical installation and services.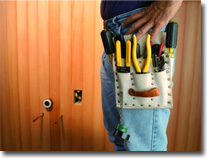 Our company principals, Teanna Willis and Gil Willis, head our team, each with over 20 years of business management experience. We strive for excellence of product, integrity in operation, and conscience towards customer. Our client list—including Wal-Mart, the United States Enrichment Corporation, the Ohio Department of Transportation, and the Army National Guard—reflects our dedication to quality service and unparalleled customer relations.
Please visit our Services area to see how Willis and Sons can help you meet your project goals.
You may also want to download our capability statement in PDF format.